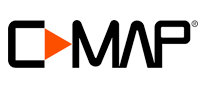 C-Map Electronic Charts for sales on our online store are all C-MAP MAX and NT+ areas, programmed by us as an authorised C-MAP dealer onto C-MAP data cards for use in marine Chart Plotters. We require the make and model of your chart plotter at check out. You can check compatibility here
We also supply C-MAP MAX-N, MAX-N+ and C-MAP 4D. Please phone or email for details.
C-MAP NT+ the standard that ushered in contemporary digital charting. One of the most reliable chart options for boaters worldwide, NT+ charts continue to deliver exceptional quality and value to navigators
C-MAP MAX electronic charts have been a worldwide standard for years, providing cruisers, sailors and fishermen with the accurate, up-to-date chart data they need to enjoy each day on the water. Still a leading choice of navigators and chart plotter manufacturers around the globe.
Updated twice annually to provide all the latest detail and information.
Compatible with dozens of chart plotters from top manufacturers.
You can view the entire range here and should a particular area not be included online please contact us and we will be more than happy to programme a new card with the relevant data.
Media :

C-Card

-

SD/MSD Card

Format :

4D

-

MAX

-

MAX-N

-

NT+

Media :

C-Card

-

SD/MSD Card

Format :

MAX

-

NT+