Admiralty Digital Publications (ADP) are digital versions of the UKHOs Admiralty Nautical Publications that are used by mariners around the world. ADP has been designed to meet SOLAS carriage requirements and, where approved by a vessel's Flag State, can replace the requirement for carriage of traditional paper publications.
Admiralty Digital Publications enable the mariner to make the transition from traditional paper publications to a new digital alternative. ADP forms part of the UKHO drive towards the digital future of navigation and compliments the digital chart range of Admiralty products and services. The data content is exactly the same as that provided in the equivalent paper publications but the digital format allows more flexible ways of viewing and searching for information.
ADP currently includes the following services:
Admiralty Total Tide (ATT) the worlds most comprehensive tidal prediction program, the digital equivalent of 4 paper volumes of Admiralty Tide Tables.
Admiralty Digital List of Lights (ADLL) – light and fog signal information on more than 70,000 unique structures from across the world, the digital equivalent of 11 paper volumes of Admiralty List of Lights.
Admiralty Digital Radio Signals Volume 6 (ADRS6) – maritime radio communications information for pilot services, vessel traffic services and port operations for 3000 separate service locations worldwide. The digital equivalent of 7 paper publications which equate to Admiralty Radio Signals Volume 6.
ADMIRALTY Digital Radio Signals Volume 2 (ADRS 2) provides a range of regularly updated and compliant, digital positional and timekeeping references.
ADMIRALTY Digital Radio Signals Volume 1,3,4,5 cover Maritime Radio and Meteorological Observation Stations, Maritime Safety Information Services and GMDSS.
All five digital publications are provided on a single DVD and can be individually licensed, installed, used and updated via a single common interface that is quick and easy to use.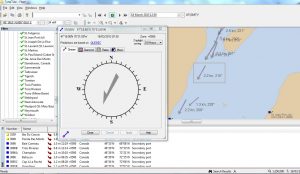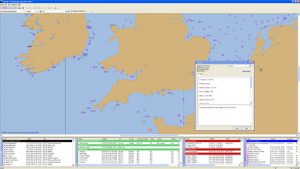 The UK Maritime and Coastguard Agency (MCA) and many other Marine Regulatory Authorities accept ADP products as meeting the requirements for the carriage of official nautical publications to support the planning and execution of a voyage under the Merchant Shipping Safety of Navigation Regulations 2002.
Software specifications can be found here and further information here