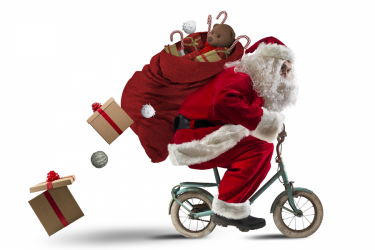 Standard Delivery for Christmas
Well it's now one week until the big day and our elves are busy preparing all your orders to ensure delivery in time for Christmas.
A courtesy reminder that the last day to guarantee delivery before Christmas via "Standard Delivery" is Wednesday 19th December.  Our elves do require that all orders are submitted by 2pm.  Alternatively, you will have until 2pm Friday 21st December should you choose to have your order dispatched for next working day delivery, however, we would recommend placing on Thursday 20th December due to the influx in last minute parcels within the courier network.
We will of course advise if we do not have any item/s in stock at the time of placing your order with us, and shall endeavor to find a solution if at all possible to try and get that item/s to you.
Any orders placed after these times will still be processed, however, we can not be guaranteed delivery for Christmas, and more than likely will be received in the days following Christmas Day.
If you require any assistance at all, do not hesitate to contact us via this website, or via telephone or email.
Merry Christmas.